One of Ling's best features is the Streak feature, which encourages users to complete their daily lessons in order to maintain their progress.

The Streak feature keeps track of the number of consecutive days that a user has completed their daily lesson and gives users motivation to continue their language learning journey and not fall behind!

Important note, the streak resets every day at 12:00 AM UTC. This means if you are in the Perth, Australia and you study at 6:30 AM one morning and you do not study again until 12:15 PM the next day, you will have missed a day, and your streak will have ended.
Where can I see my streak details?
1. Log in to your Ling account.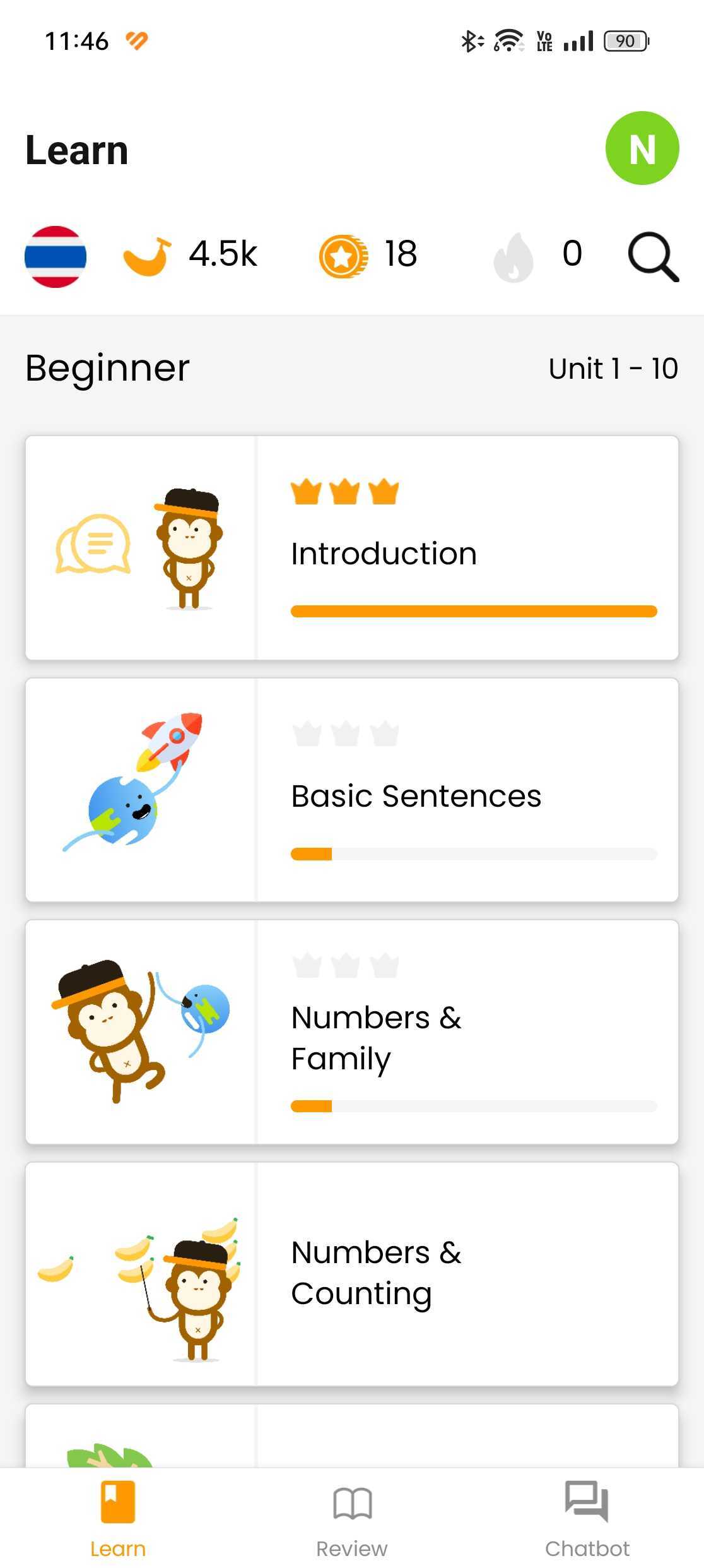 2. Tap on the flame icon.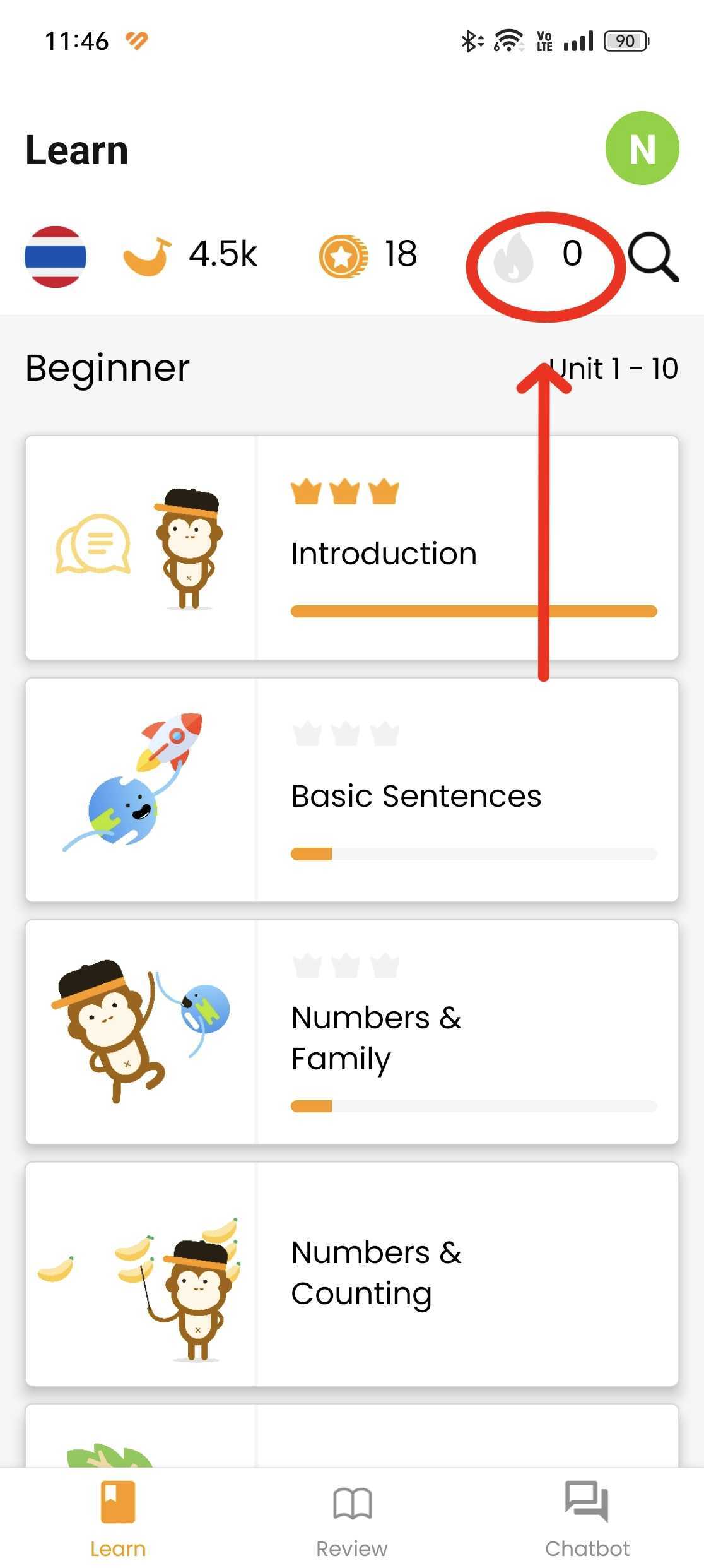 3. Here you can view the days that you have learned this or previous months, as well as your current overall streak.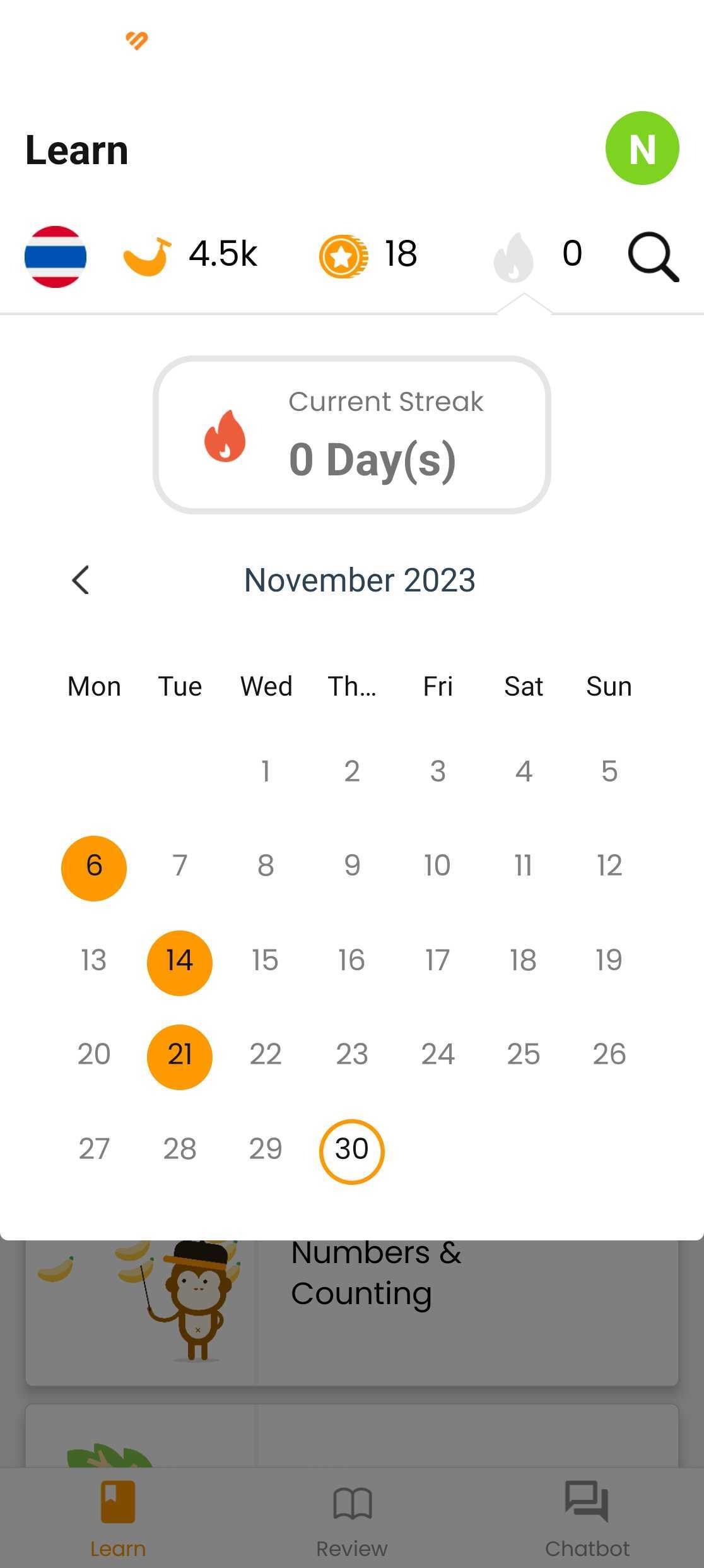 4. Tap anywhere on the screen to go back to the course homepage.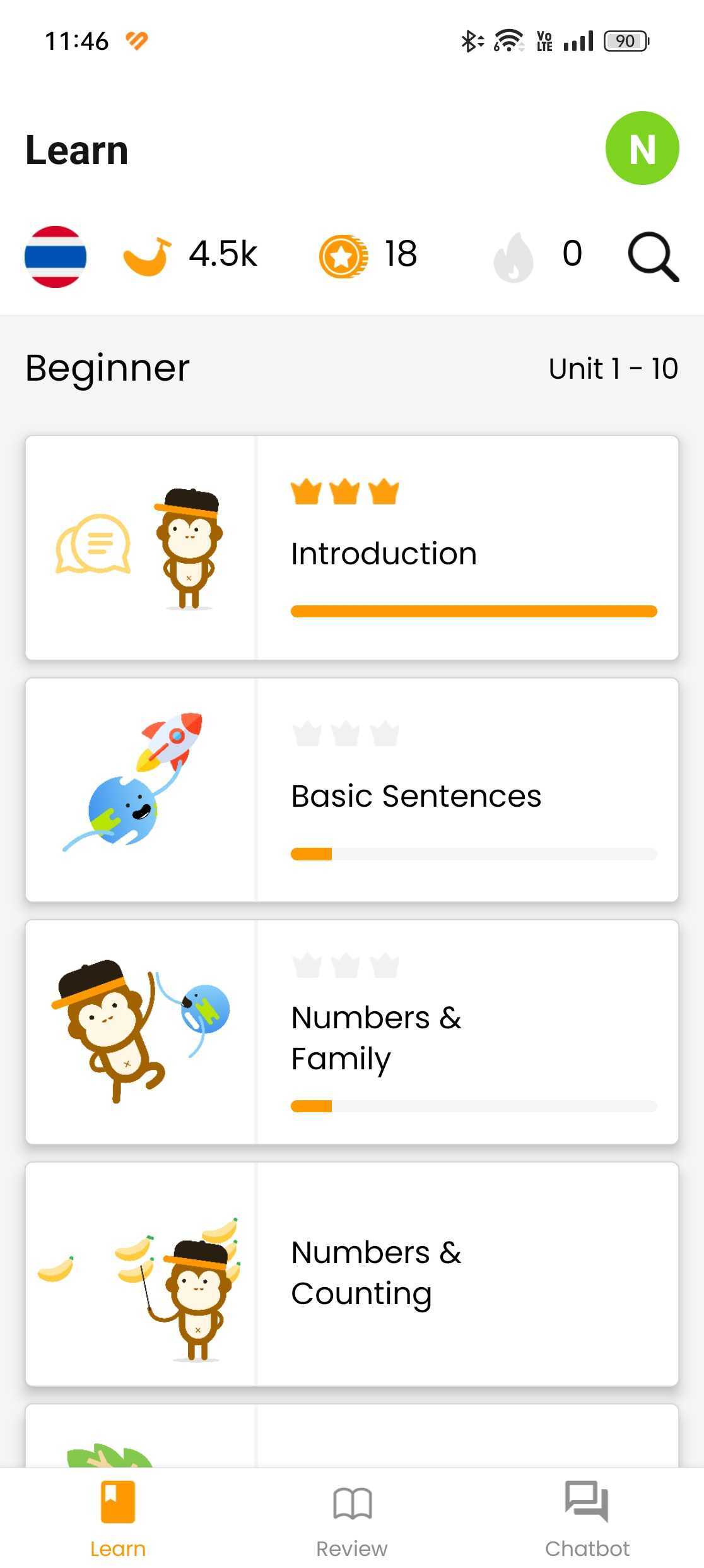 5. Tap the circle with your first initial in the top right of the screen.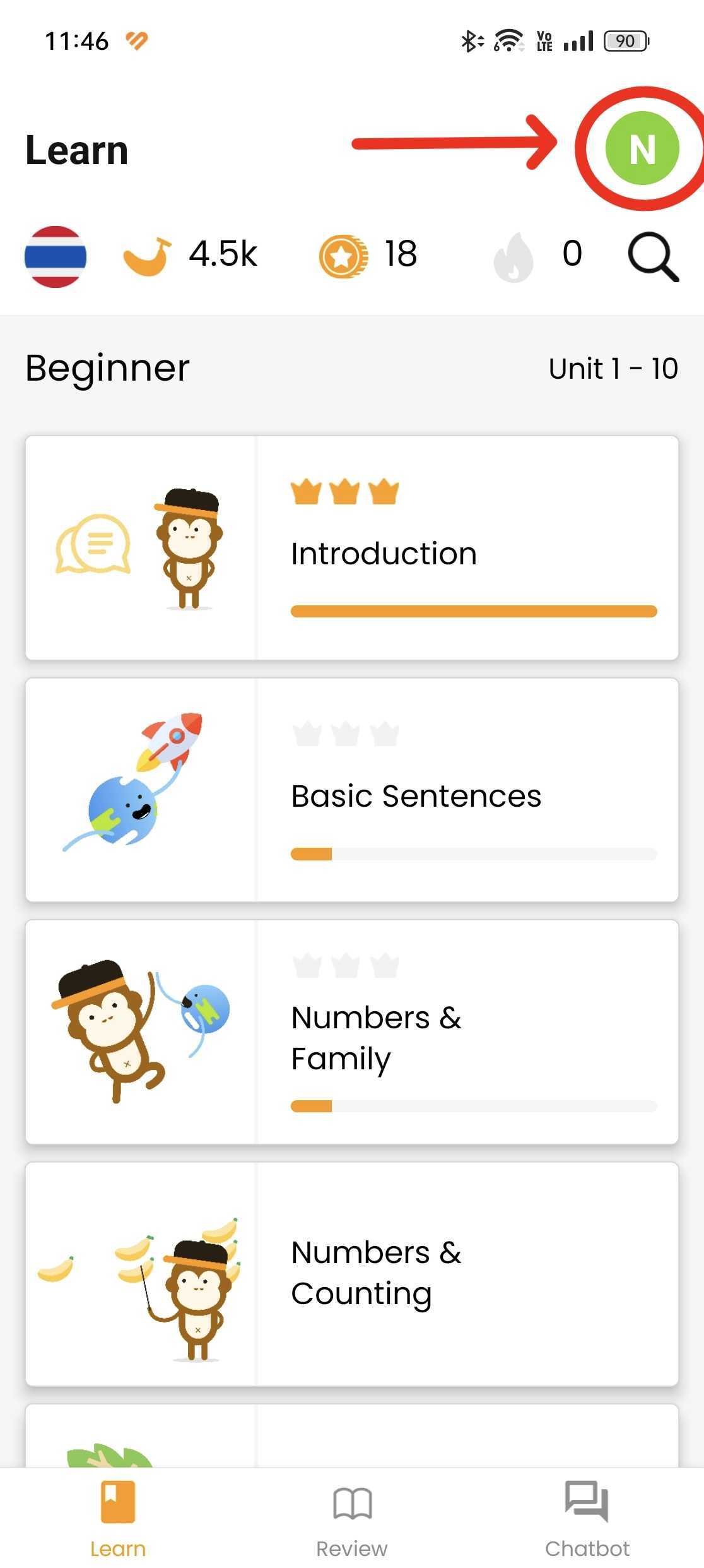 6. Scroll down to the bottom of the page.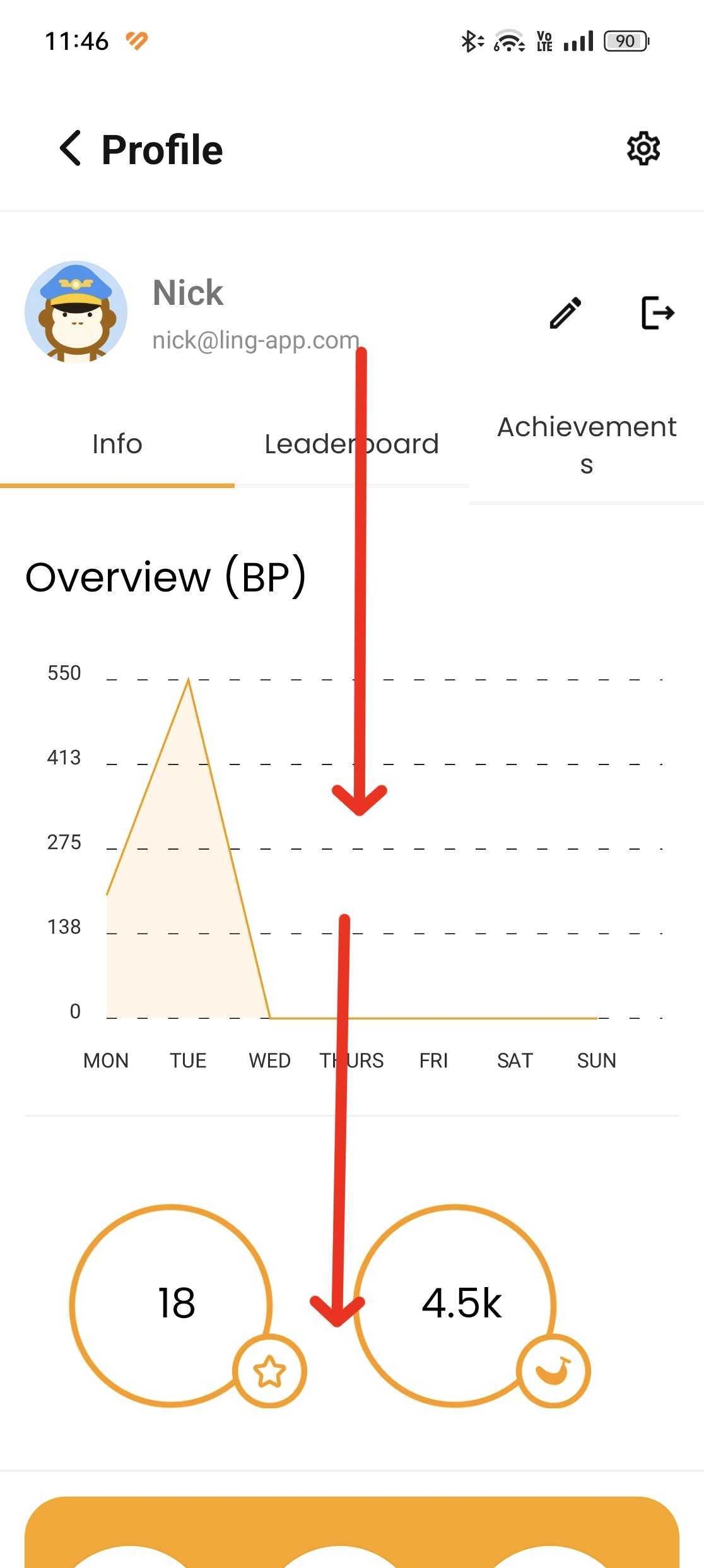 7. Here you can view your Longest Streak. This is the longest number of days that you

have ever learned in a consecutively.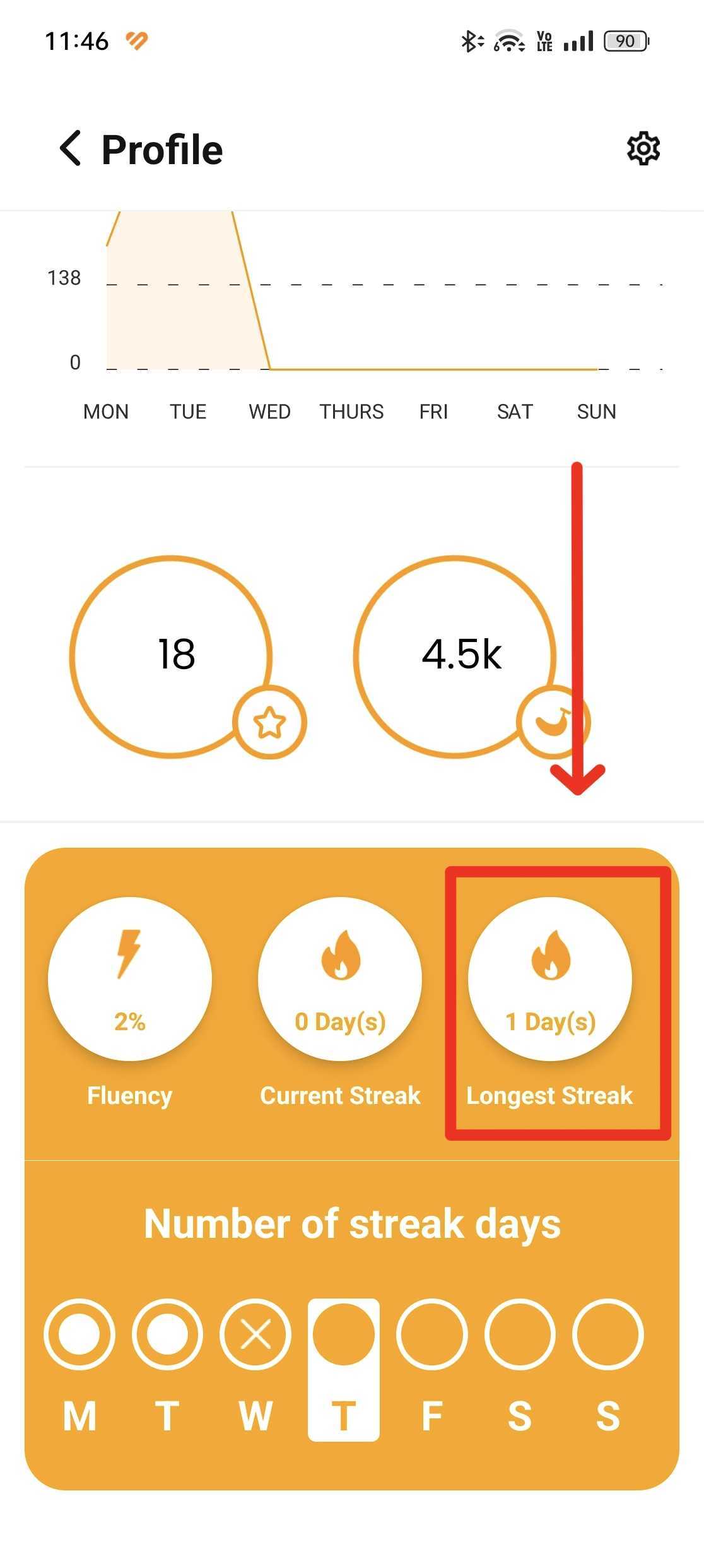 8. Here you will be able to see your Current Streak. This is the current number of days

in a row that you've completed lessons.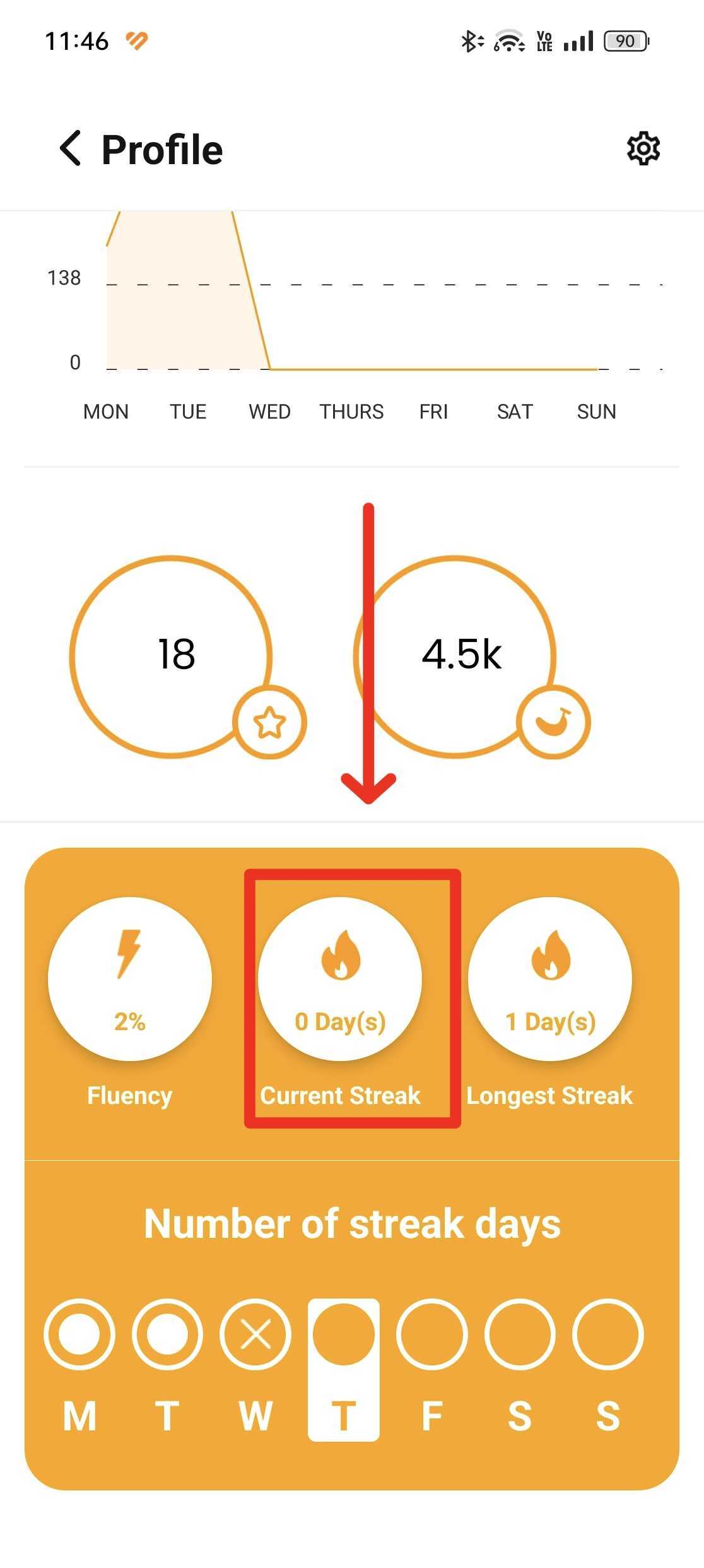 9. And finally, we also show your Number of Streak Days: This shows 7 days, from

Monday to Sunday, and marks which days that you either completed or didn't complete a lesson.
A circle (0) indicates days where you completed a lesson.

A cross (X) indicates days where you didn't complete a lesson.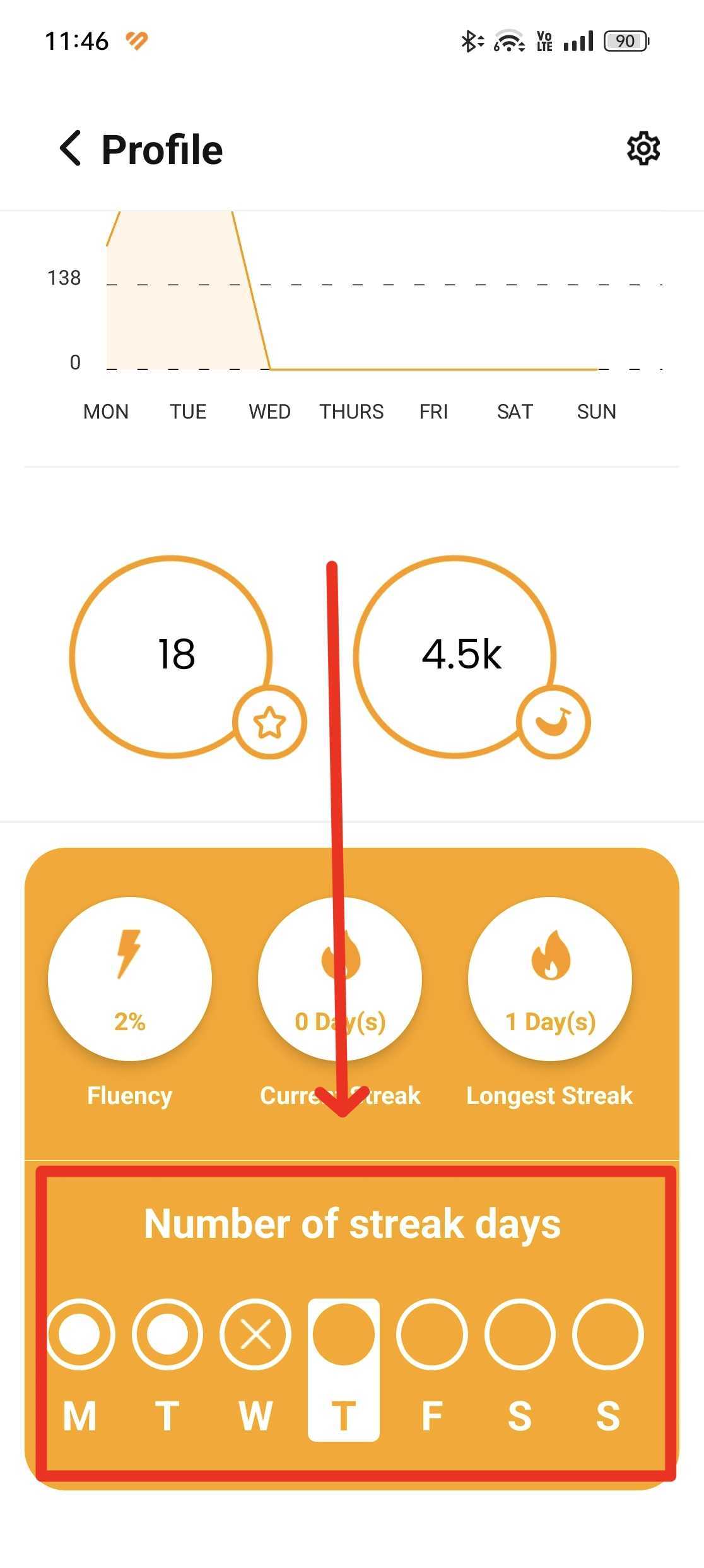 Friendly reminder: If you miss one day of learning, your current streak will be lost.

If you have any questions or face any issues with the app, you can contact
support@ling-app.com
. We'll get back to you within 24 hours!
At Ling, we want to enable everyone to learn something new every day.
---