If you are experiencing issues with Ling on your Android device, it is possible that the error message you are seeing is due to a lack of the Google app or disabled microphone permission for the Google app. If you not sure what error message we are metioned here looks like, please see the example below: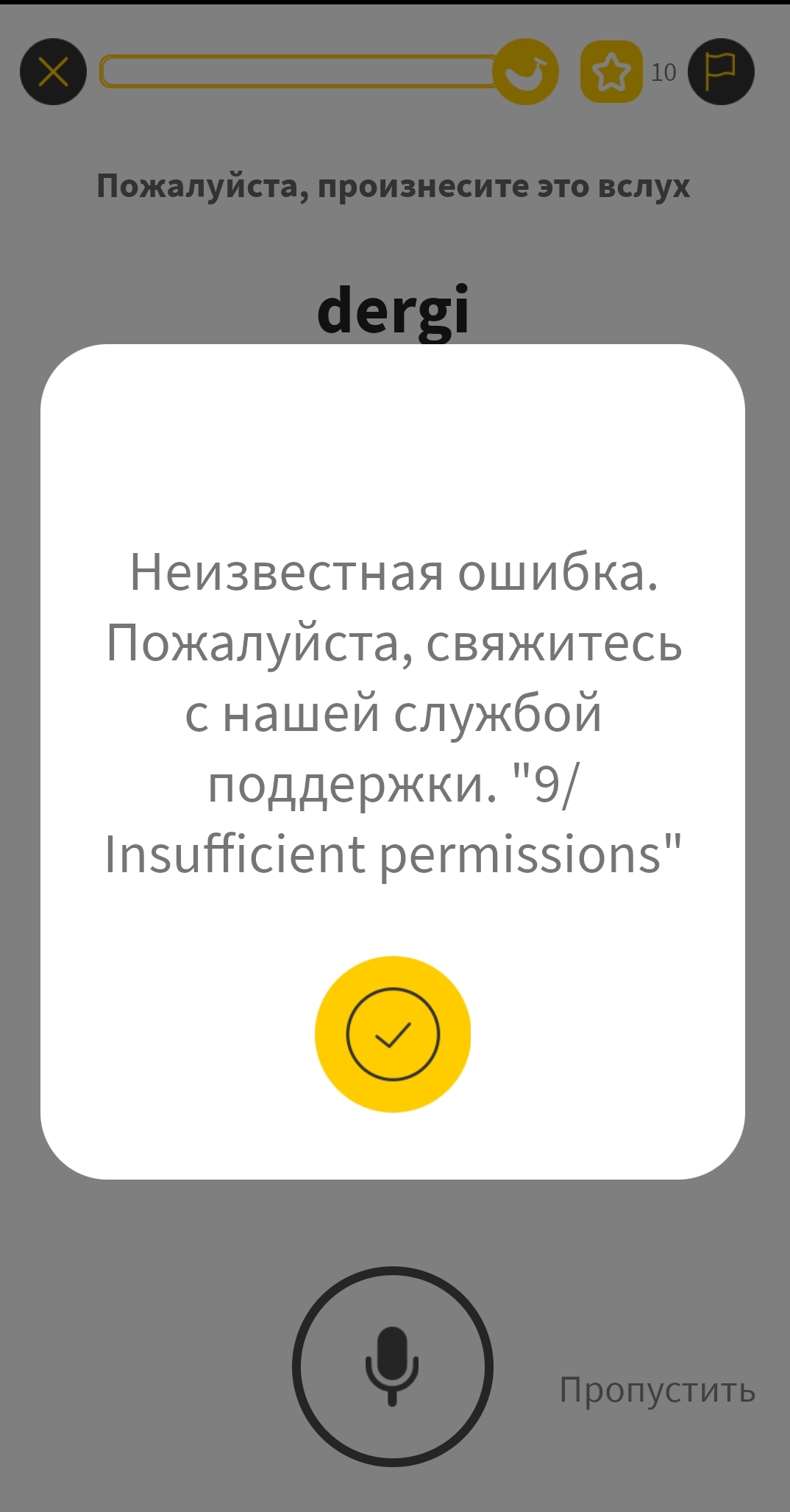 Our app relies on Google's voice recognition technology to support the Speaking game, so it is necessary to have the Google app installed and the microphone permission enabled in order to access this feature.

How can I solve this problem!?
You can easily solve this problem by following the steps below:

Install the Google app from the Google Play Store using the following link here.

Once the Google app is installed, be sure to enable the microphone permission for both the Google app and the Ling app from your device's Settings screen.

After making these changes, try accessing the Speaking game in the Ling app again to see if the issue has been resolved.
If you have any questions or face any issues with the app, please contact support@ling-app.com. We'll get back to you within 24 hours!
Ling wants to inspire everyone to connect through language!
---
Still have questions? Email us at support@ling-app.com